NFL Football Betting Info
Always check the injury report. Injuries are huge in Football Gambling and can mean the difference between a win and a loss.
Don't be afraid to double up on Monday. If you are down and like the Monday game double your wager.
Keep your cool. Never chase your money. Meaning never wager on games because they are the only thing to place a wager on.
Control you bankroll. Set a certain amount you are going to bet and stick with that all season.
Start early. Usually the lines are a little looser in the beginning months of the season. So start your season with the NFL season.
NCAA College Football Season
College Bowl Betting
New Year's Day used to be a bonanza for football sports bettors and bookies alike, with all of the best college bowl games of the season crammed onto the holiday menu. since the NCAA and ESPN conspired to form the BCS. This season's 35 bowl games span 21 days, with the BCS Championship in Glendale, AZ will play host to the biggest college football game of the NCAA Football season. More College Bowl Information
Season Begins – Late August
Bowl Season Ends – Early January
College Sports Betting Odds offers you all the College Football Conference Schedules and also all the College Football Teams for this College Football season.
BCS Bowl Game Odds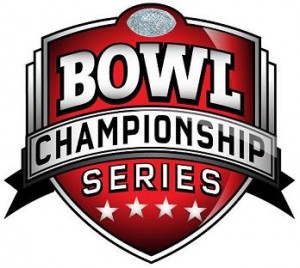 Rose Bowl presented by Citi – Jan. 1 – 5 p.m. Pasadena, CA – Rose Bowl Props
Allstate Sugar Bowl – Jan. 2 – 8:30 p.m. New Orleans, LA – Sugar Bowl Props
Tostitos Fiesta Bowl – Jan. 1 – TBD Glendale, AZ – Fiesta Bowl Props
FedEx Orange Bowl – Jan. 3 – 8 p.m. Miami, FL – Orange Bowl Props
BCS National Championship Bowl Game – Citi National Championship Jan. 6 – ABC 8 p.m. Pasadena, CA -Â  Citi National Championship Bowl odds
Complete BCS Championship bowl game schedule. It is a very simple reference of who is playing who, what time, date, and the channel.
College Football News